Aluminum frame elements are made of aluminum alloy 6063 T5 / 6/66 in accordance with EN. It is a statically tested and certified aluminum frame system.
All components of the system are made of durable aluminum alloy, which meets all EU requirements. The system is suitable for a wide range of cladding materials, using both conventional and hidden fasteners.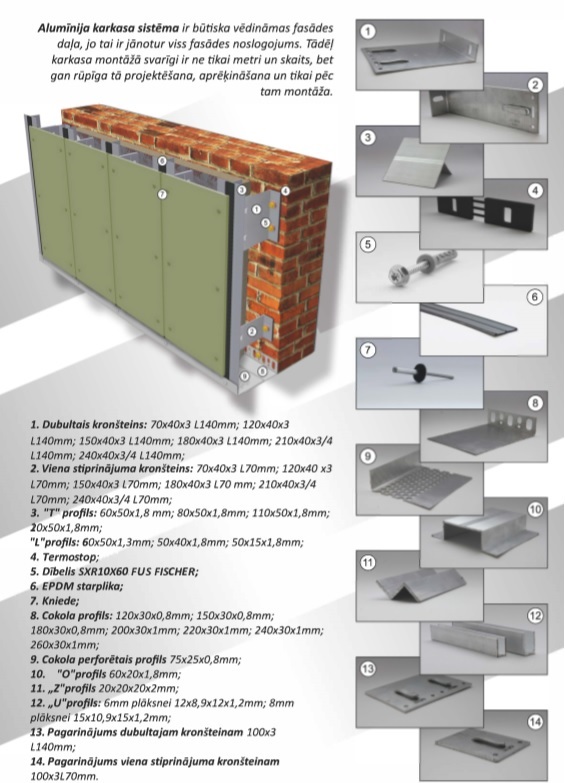 If you need to calculate the number of elements of the aluminum frame system for your project, then send the project to us and we will calculate the number of aluminum elements for your. for the project.